Extensive knowledge of different industries
At HACO, we have gained a great deal of knowledge and expertise in different industries over the years. We are able to carry out a wide range of tasks, and provide both simple solutions as well as more complex machining solutions. We have been in the industry for more than 50 years and are far from using traditional techniques and methods, as we are constantly optimising and renewing our solutions.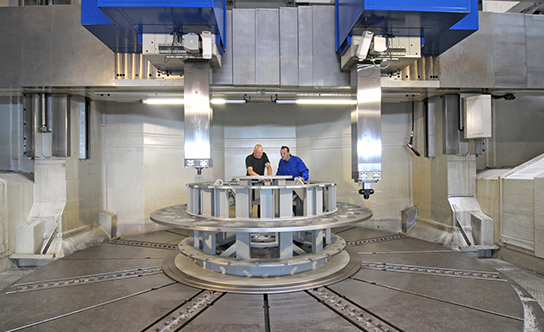 Production optimization, that can be seen on the bottom line
It pays to invest in consulting; literally. At HACO, we are subject matter experts in the field of machining and production optimisation of major issues. We are competent in thinking of different systems and processes together. In collaboration with our customers and partners, we always strive to find the best solution – both financially and quality wise.
We have many years of experience in machining and we have large and versatile machinery. For this reason, we can also offer a wide range of tasks. We are flexible and open to almost all types of tasks in welding and machining of circular workpieces, and we work with several different types of materials.
Let HACO find the right solution
At HACO, we have in-depth knowledge of consultancy and we always provide the best advice to our customers. Whatever your wishes are within specialised topics and materials, we can probably handle the task. Want to hear more about what we can offer you, and what your options are? Contact us for more information or a non-binding offer.